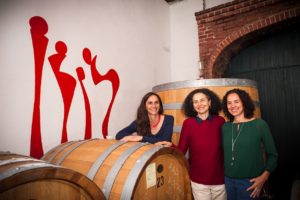 We are three sisters , enthusiastic producers of Boca doc 'il rosso delle donne' which since 2006 , after training courses different, we found ourselves together to take care of the family business, fascinated by a never predictable profession, the result of a combination of different factors that go beyond the terroir , in an essential process of deep care, indispensable to the cultivation of the vine and to life itself. A generational shift that transformed our parents' dream into ours.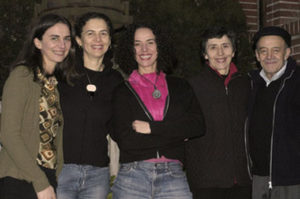 Our father Ermanno, one of the first producers of Boca doc, founded Le Cantine del Castello in 1963 in Maggiora (No) in Piedmont, preserving the winemaking tradition of his ancestors, stubbornly choosing to produce a long aging wine like Boca, defending its typicality. A precious teaching that still accompanies us, continuing to believe in the potential of this wine with a distinctive character, of great finesse and elegance, with pronounced minerality and freshness. An heritage of significant value, in which the passion for our land is continually told through the wines we produce.
Like many others, our story is certainly a story of hard work but also a story of braveness, patience and love. This love can be easily seen in the defense of our own specificity, in the respect of the land, of the values needed to conserve it, of the slow times needed to make a long last wine. Improve the production of a fine wine, is our thanks to who has came before us, especially to our parents. and at the same time remembering that "we did not inherit the land from our parents, but rent it from our children".