Origini is a fruity, mineral and spicy wine. It is compose of different kinds of grapes that grows in the old vineyards managed with "Maggiorina" training. .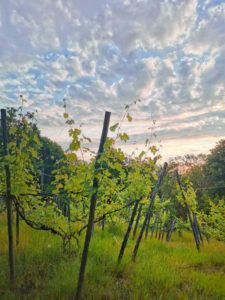 This form of breeding, which has existed for centuries, consists of three/four vines, supported by eight chestnut poles, which develop into four cardinal points. The architect Antonelli (designer of the "Mole Antonelliana") perfected the direction of the supporting poles, obtaining a self-supporting structure much more resistant to grapes loads.
Traditionally in these vineyards different grapes were planted, especially black berried grapes, of indigenous varieties.
If the complete manual processing in all the phenological phases of the vineyard, after the 1950s. the farmers to abandon this type of farming, in its recovery we want to preserve a significant part of the historical viticultural heritage of our territory.
Vinification: Harvested between late September and early October. Fermentation and maceration on the skins for about two weeks with one pumping over per day. Bottling takes place the year following the harvest.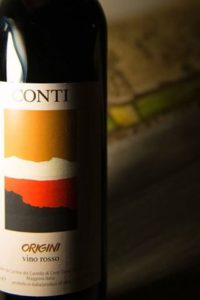 _